To enroll your students, first, click the Classes tab, then navigate to your class page by clicking on the class name (e.g., 1st Period—Advanced Culinary Skills).

Option one (recommended) — On the class page, select +Add Students to reveal the unique share link for the class. From there, you have two options to enroll new students. The Share Link is a direct link to the student registration page and contains the secure access code to your class.

To add students via the unique class link, click the little clipboard icon to the right of the link to copy it (do not click on the link itself). Then paste the link however you choose to share it (through email, Google Classroom, intranet or other learning management systems).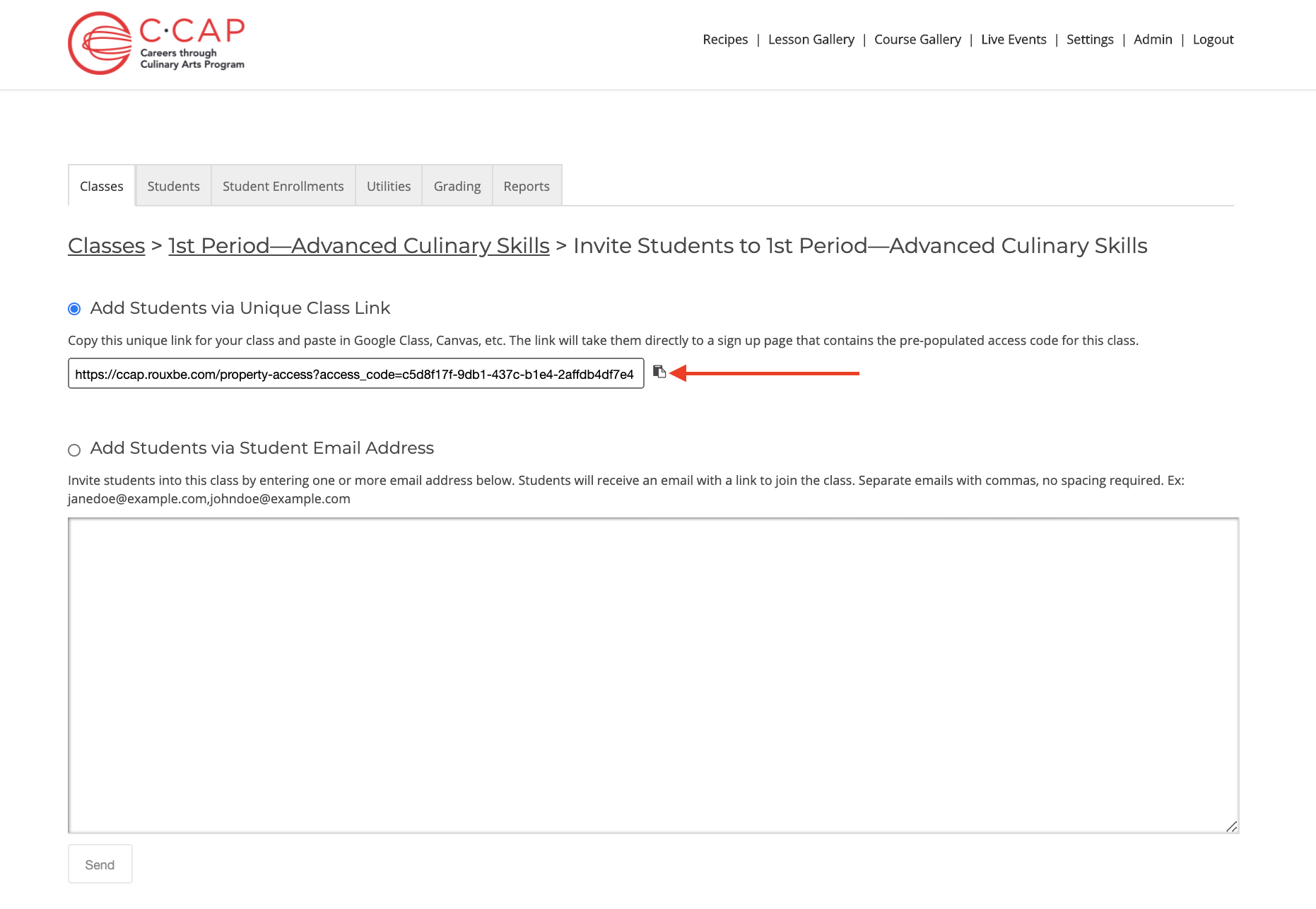 When students click on the link, they will be taken to the secure registration page, where they will be prompted to create their accounts; students with existing accounts that click on the link will appear in your class, as well.
Option two — you can add students to your class by clicking the Add Students via Student Email Addresses option (located below the share link). Enter students' email addresses—as many as needed—into the text box, separated by a comma. Then click Send. Students who have not yet created an account will receive a link via email to set up their account.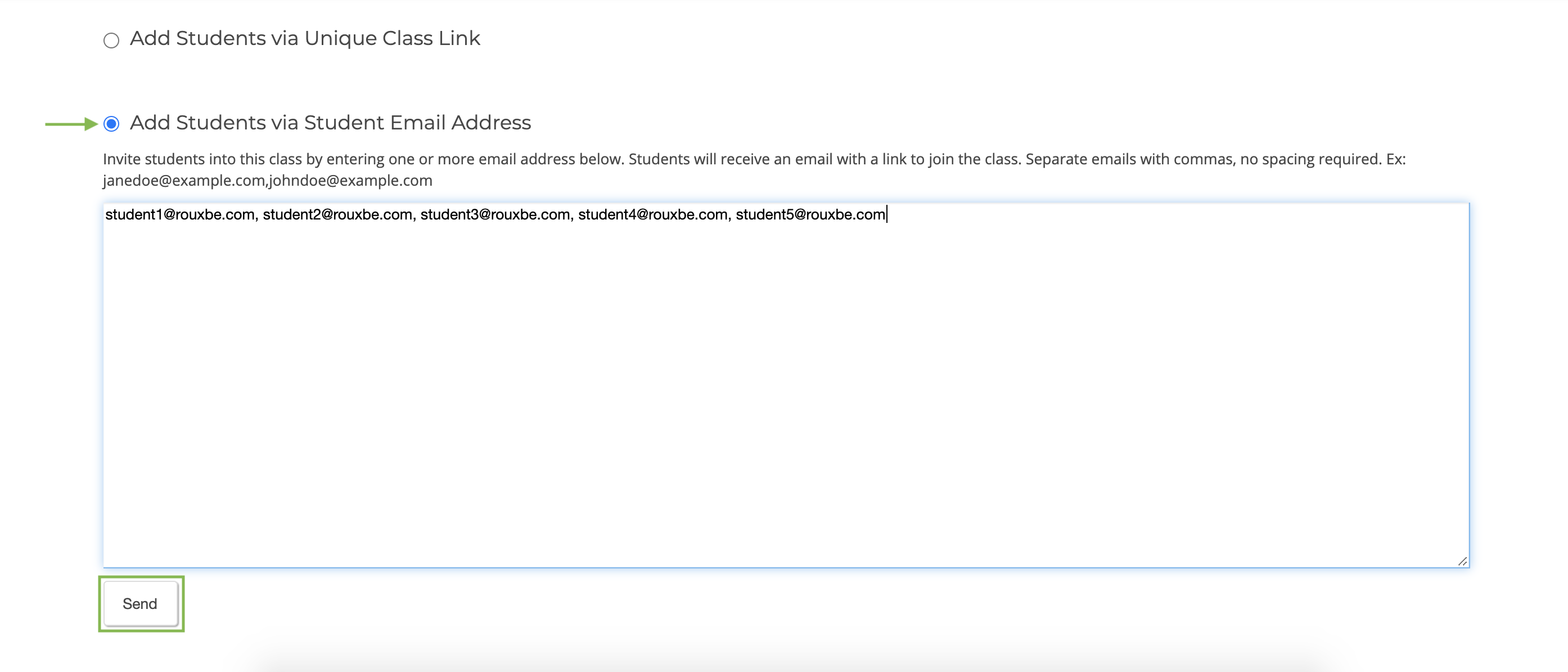 If a student registers incorrectly by opening a free trial on rouxbe.com, just instruct them to click on the correct share link for the course and they will immediately be placed in your class.