For students with existing accounts, the method below shows you how to easily transfer students from one class to another.
First, click Admin at the top of your Rouxbe dashboard. Click the Students tab and select the student's name that you would like to move.

Under Class Information, use the dropdown bar to select the correct class, then click Confirm.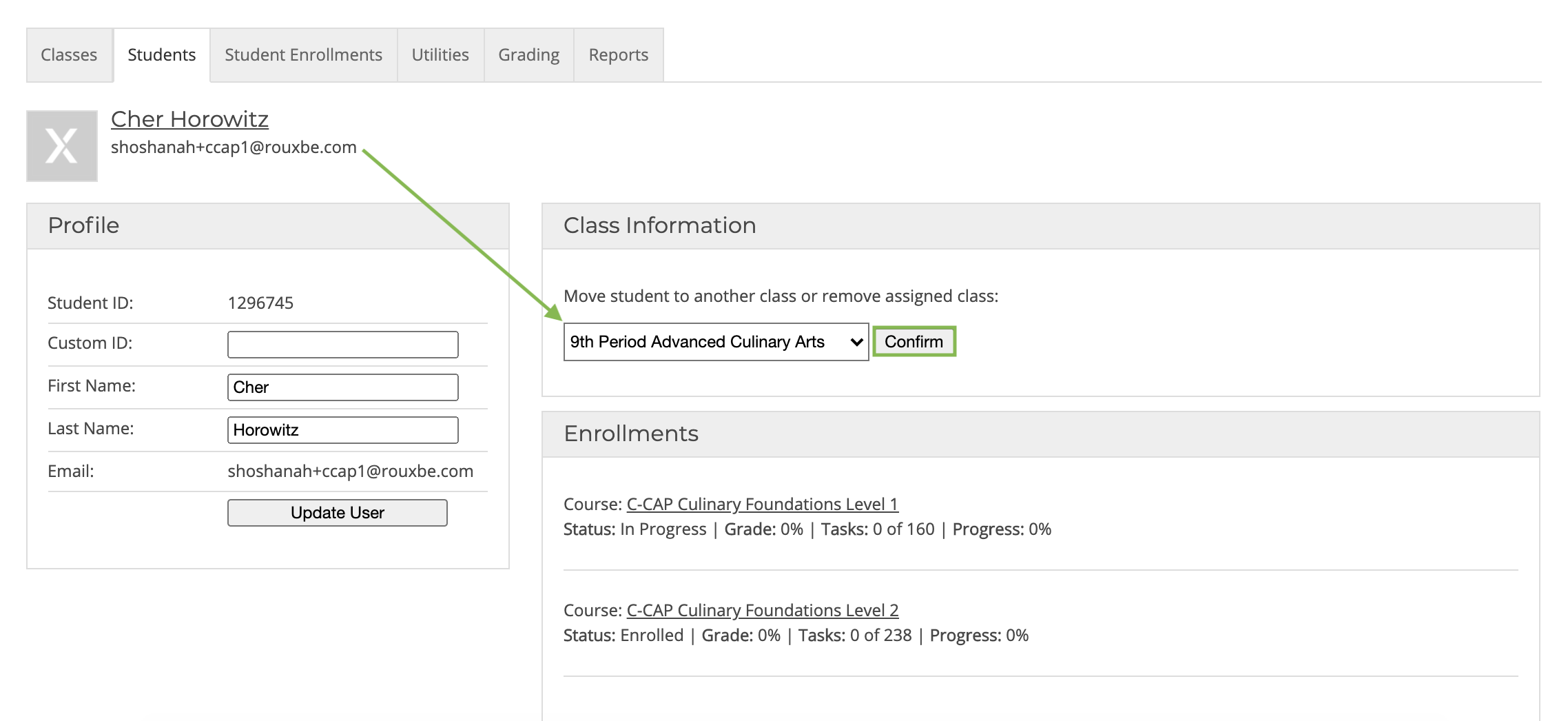 From there, you will see the student listed under the correct class.