If a student forgot their password, you can help them immediately from your Admin area.
Just click on the class name the student is in, select Class Settings and then select Reset Passwords.
Next, locate and select the student's name from the list. Click Submit for one of the two options listed below:
Create a Temporary Password: This will create a temporary password that can be shared with the student. The student will be required to reset their password upon logging in. This is the best option because most schools have heavy firewalls in place that block the Rouxbe password reset messages.



Email Password Reset Link: This will reset the student's password and email the student a link with instructions to reset their password. Use this option for students that CAN receive automatic emails from Rouxbe.
If you use the option to create a temporary password, the temporary password will appear. Be sure to read the "Important" directions that appear at the top. Then send the temporary password to the student.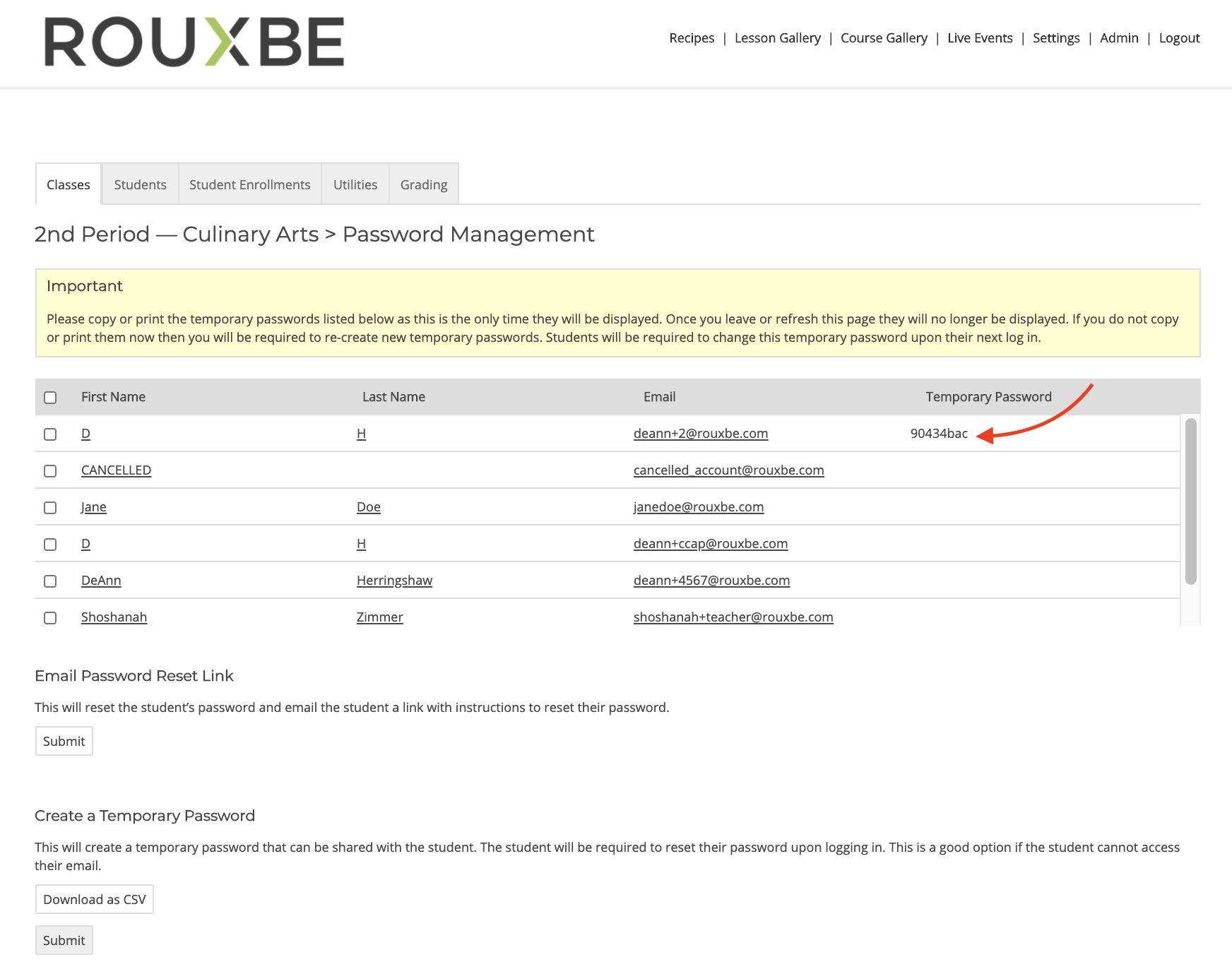 If you want to print the temporary password instead of emailing it, select Download as CSV (a printable table).
Alternatively, students that can receive Rouxbe emails can reset their own passwords. They should go to: http://rouxbe.com/login and click "forgot password. " They will then receive an email at the address registered for them on Rouxbe. This email contains a link that they can use to choose their password.