Please view the following video on troubleshooting common student problems with registration and logins. Click the expand icon

in the lower right corner of the video frame for optimal viewing.
The text and images below the video frame display the same information in the video in a different format.
If a student cannot register using your class link, you can add them to your school from your Admin portal. There are three important steps to complete the registration, so please follow the directions below.

STEP 1: In your Admin portal, select the Utilities tab and fill out the Add a User form. Select Student from the dropdown bar and click Submit.

This will create an account for the student, but you will need to put them in a class.

STEP 2: Click the Students tab and select the student's name that you just added.




Under Class Information, use the dropdown bar to select the correct class, then click Confirm.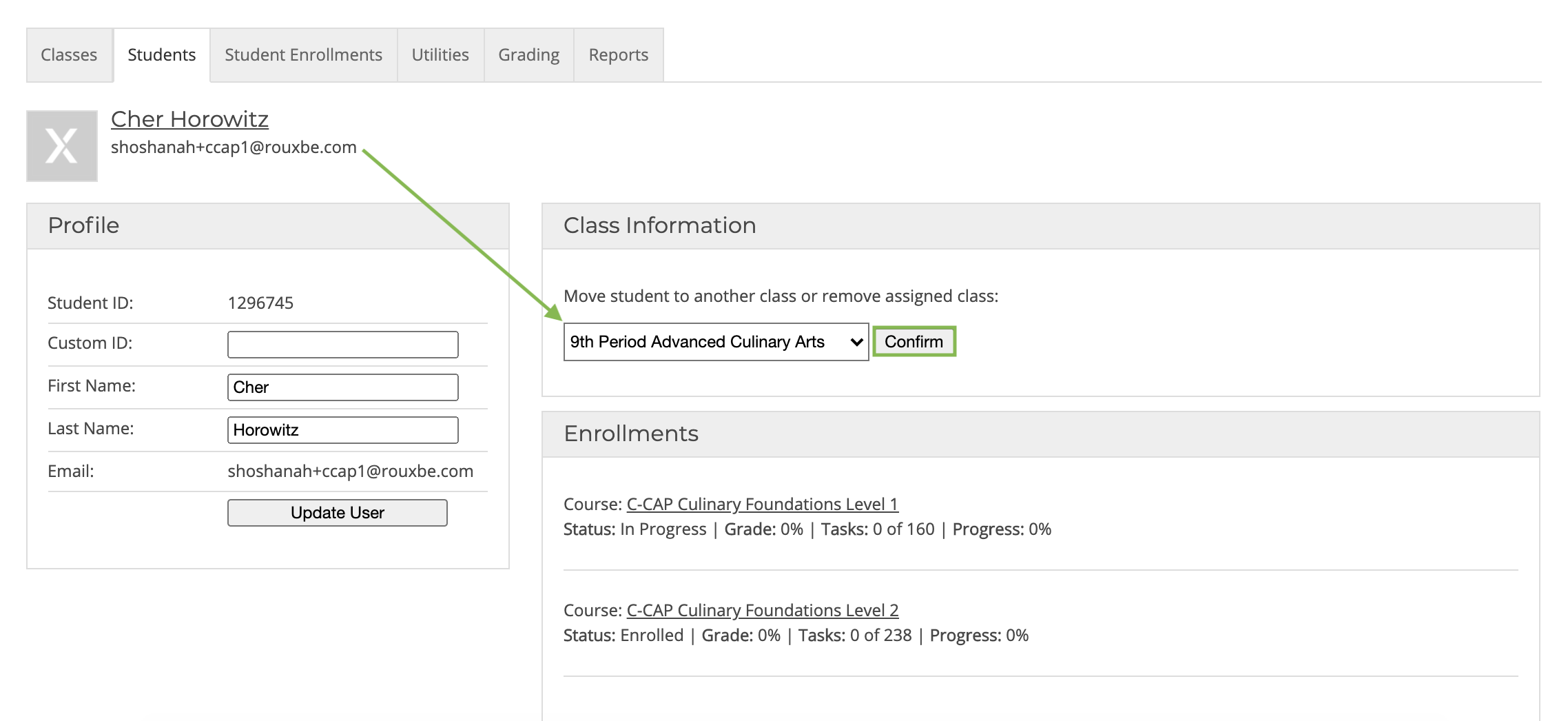 From there, you will see the student listed under the correct class.

Although the student is now registered in your class, they don't yet have a password.

STEP 3: You can either send them an email with a link to reset the password OR you can assign them a temporary password.

If students have school email addresses and your school has strict privacy firewalls in place, the students won't be able to receive the password reset message, so the temporary password is the best option. If you choose this option, copy the temporary password and send it to your student.


Under the Classes tab, click on the class name the student is in.
Select "Class Settings" then click "Reset Passwords."
Locate and select the student's name from the list.
Click "Submit" under one of the options: "Send password reset email" OR "Create a temporary password."
Notify the student to either check their email for the password reset message; OR
Copy the temporary password and give it to the student. Once logged in, the student will be prompted to set a new password. Passwords must contain at least 8 characters.