From your admin interface Classes tab, click on a class name, and then select Class Settings at the upper right of the class page.

From the settings page, click the Content Gallery button.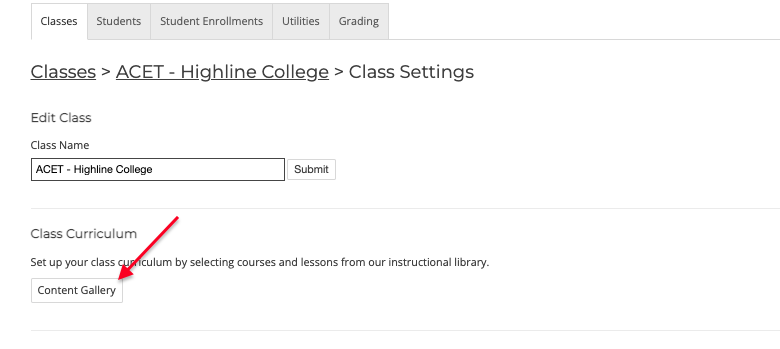 There you will see a list of all courses and lessons that are available. Select the courses for your students to complete, then click Save Curriculum at the bottom of the page.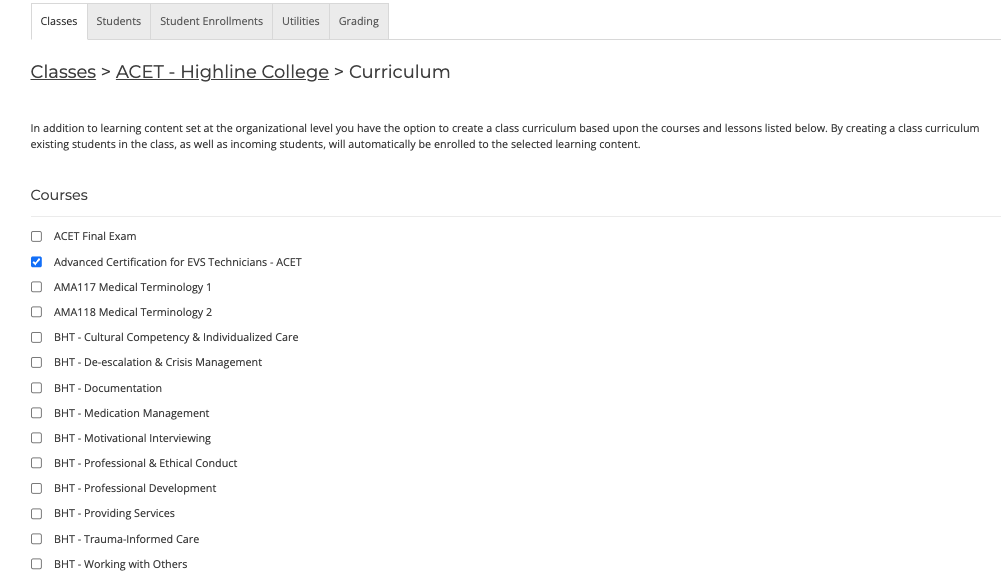 The modules you select will be automatically loaded onto each student's dashboard. You can more courses at any time.