Rouxbe can be found and accessed through the Digital Learning Zone by following these steps.
1. On the DLZ home page search for Rouxbe by entering Rouxbe in the search box.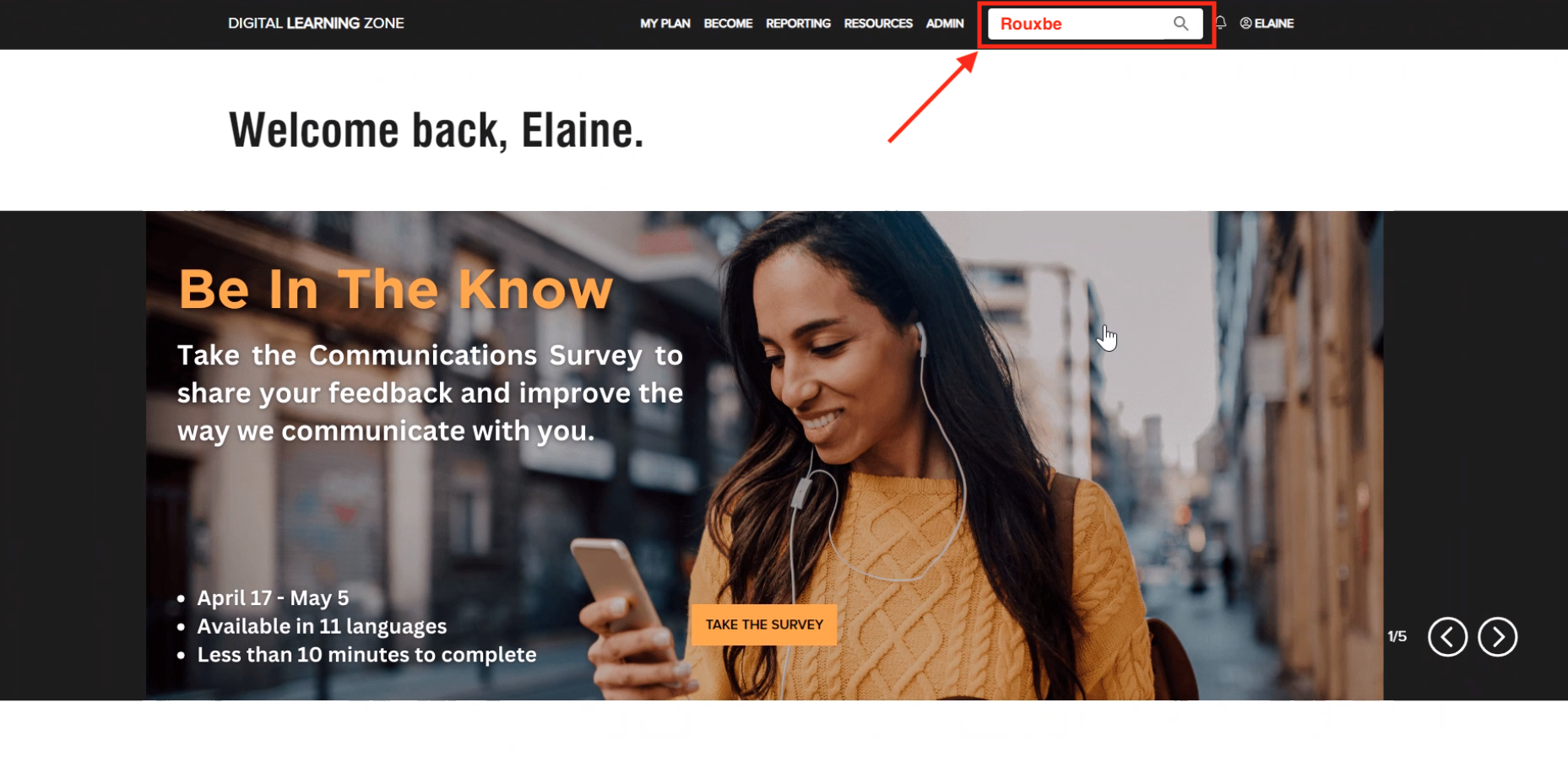 2. On the search results page click on the View Details link.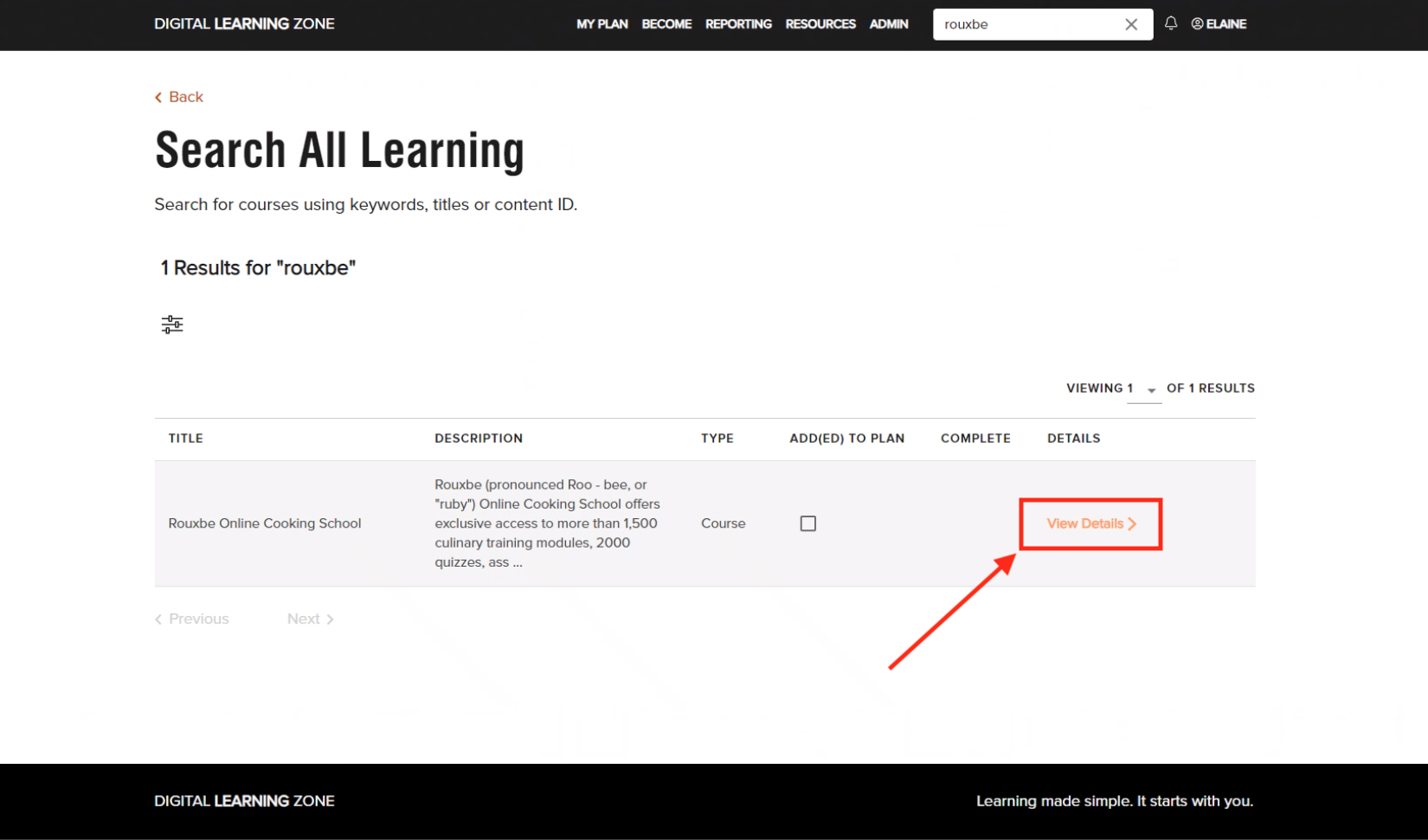 3. On the Rouxbe Online Cooking School page you can access Rouxbe through the links or buttons provided. Your links or buttons may appear differently depending on your learning status.