To use the Gradebook feature, you must first assign content to your students via the Manage Curriculum feature. If you did not assign curriculum this way originally, you can update it at any time, and then you will be able to use the Gradebook (see this article for directions: How to Manage Curriculum).
Grades can be exported to a Comma Separated File (CSV), which then can be opened in most spreadsheet applications as well as imported to other systems like Canvas.
To export grades first select the class: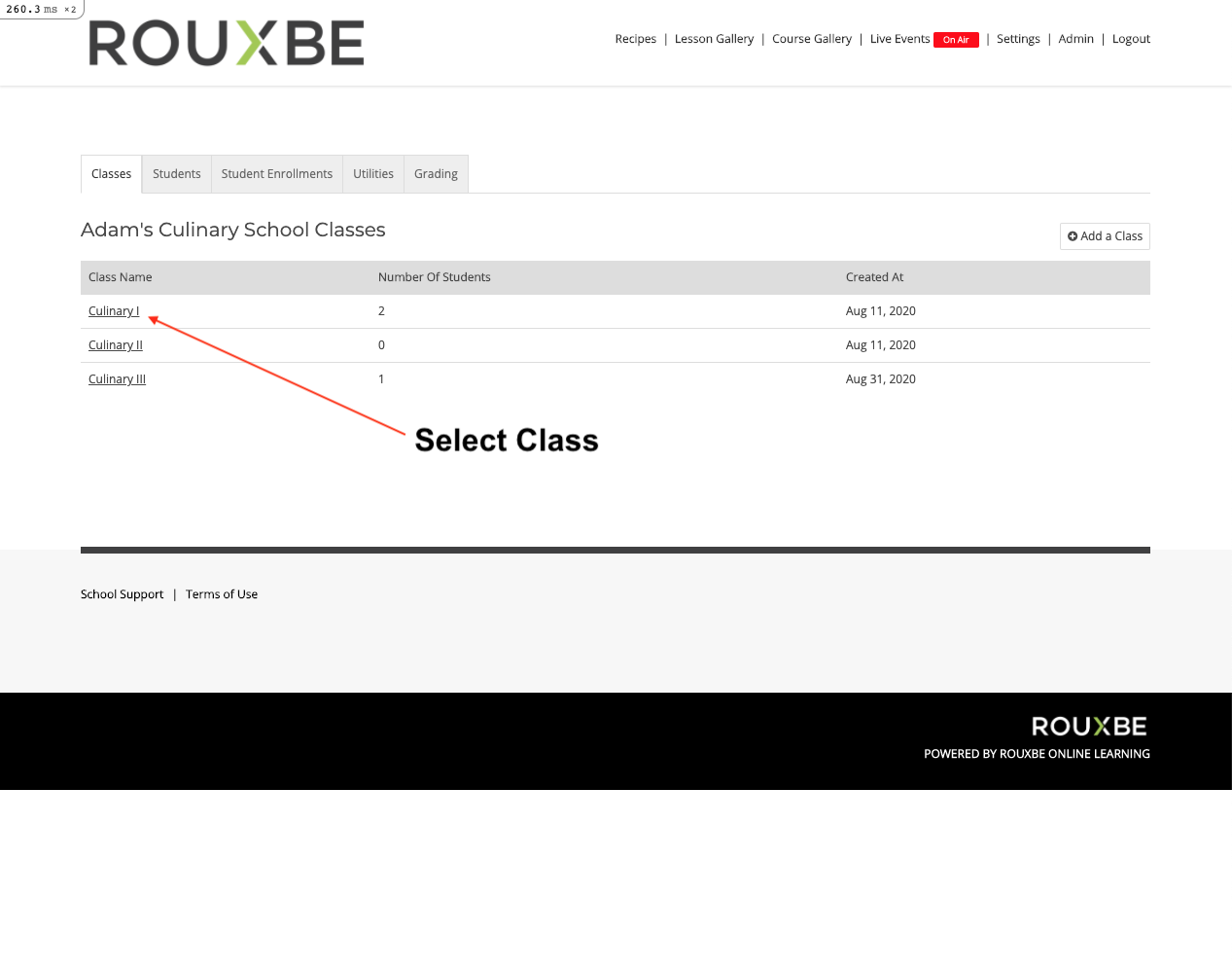 Next click on the Gradebook: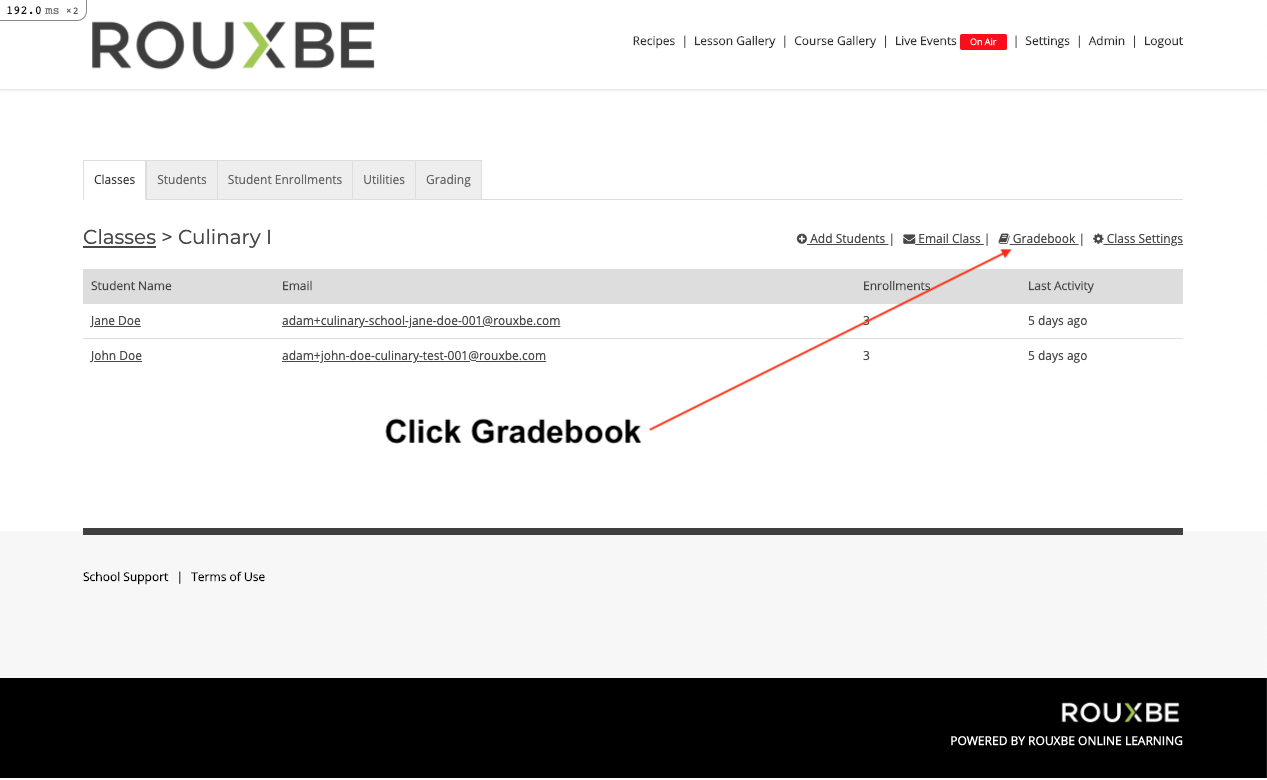 Next 'View Grades' for the course you want to export grades from: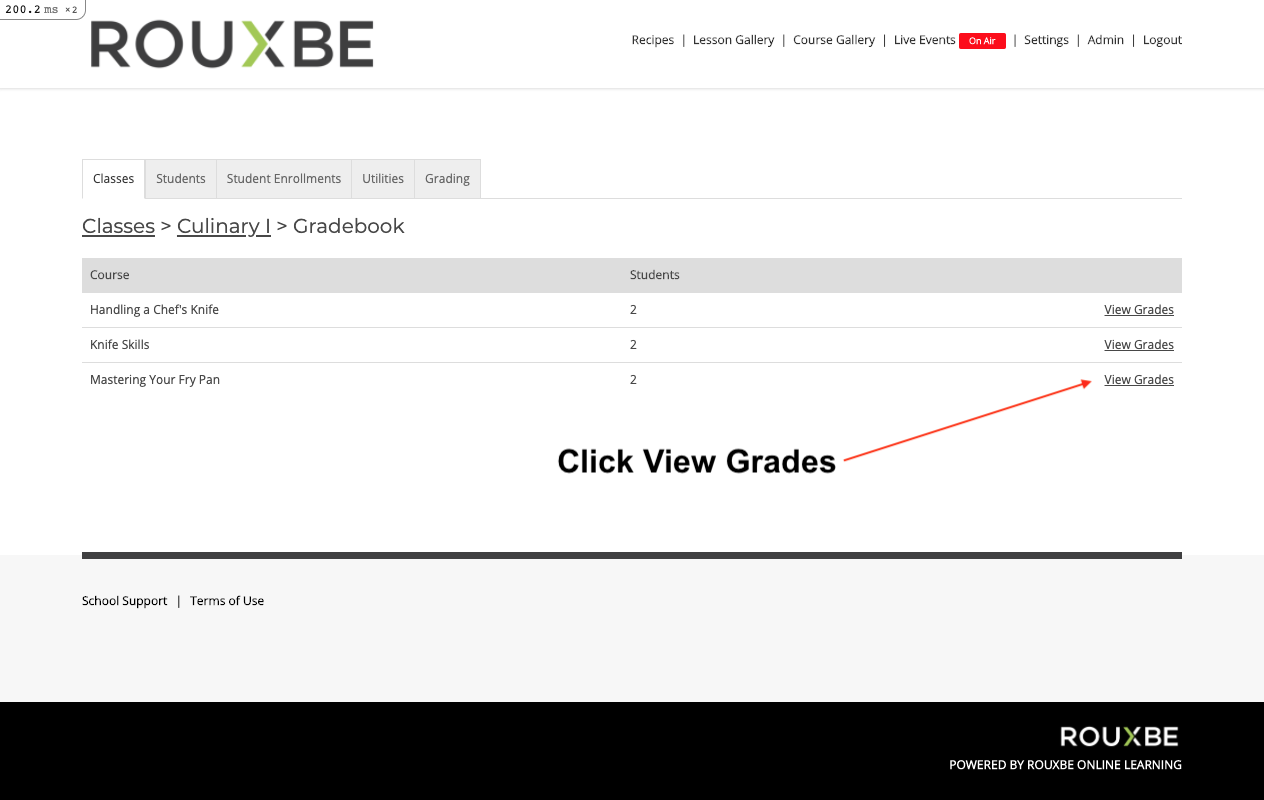 On the Grades page click the 'Export to CSV' link on the bottom left: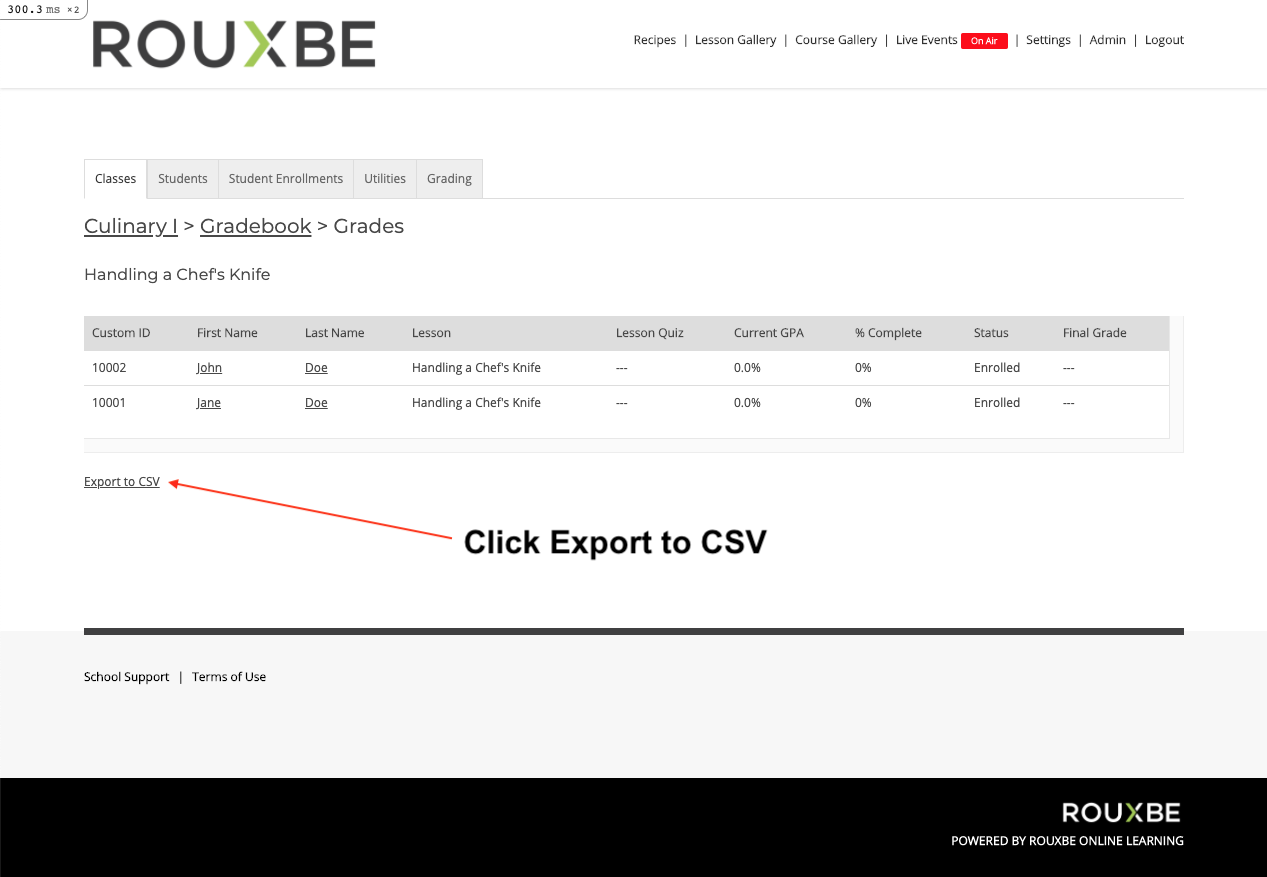 This will initiate a CSV export and prompt you to choose where you want to download the file. Once downloaded it will be ready to use.
The export will contain common data for the given course. If you intend on importing the data to a 3rd party system like Canvas you may need to modify the columns. To learn more please see our article on How to Import Grades to 3rd Party Service.